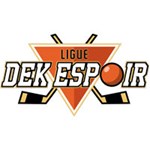 Ligue DekEspoir (Montcalm)
Ligue DekEspoir (Montcalm)
Leagues
Suspensions
| Date | | Last Name | First Name | League | Games purged/suspended* | % Other Leagues** | Until*** | Notes |
| --- | --- | --- | --- | --- | --- | --- | --- | --- |
* A game is served by the suspended player when a team for which he plays as a regular or as a member of the team plays a game in which he does not take part.
** If a player is suspended for a league in particular, he can play in the other leagues once he reaches the % of games to be served of the suspension in the league for which he was suspended.
*** End of suspension. After this date, the player can play for any team regardless of how many games were served under the suspension.
Notes
Notes de réservation de surface
Schedule
Live Games
Visibility
Articles
Headlines
Game Results
Pre Games
Injuries
User Statuses
Visibility
Articles
Feed Status